Here are my latest attempts. Although I am a rank beginner at this, I'm enjoying experimenting with this technique. It's a good stress reliever to focus on Scripture and God's creation at the same time.
The photo at top is of part of a concrete foundation in our side yard. We intended to build a breezeway there once, but now we never will because our taxes are already way too high. I hope by next summer to have a little patio out here. For now, the aged concrete with the unfurling ferns made an interesting photo.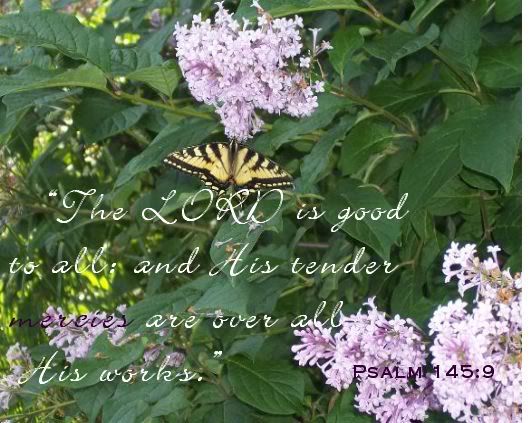 And this is a photo actually taken by me! We were leaving a family reunion when I spotted this butterfly on a lilac bush -- took this out the car window!